1 minute reading time
(63 words)
How to change the tonality of a Seis o Aguinaldo?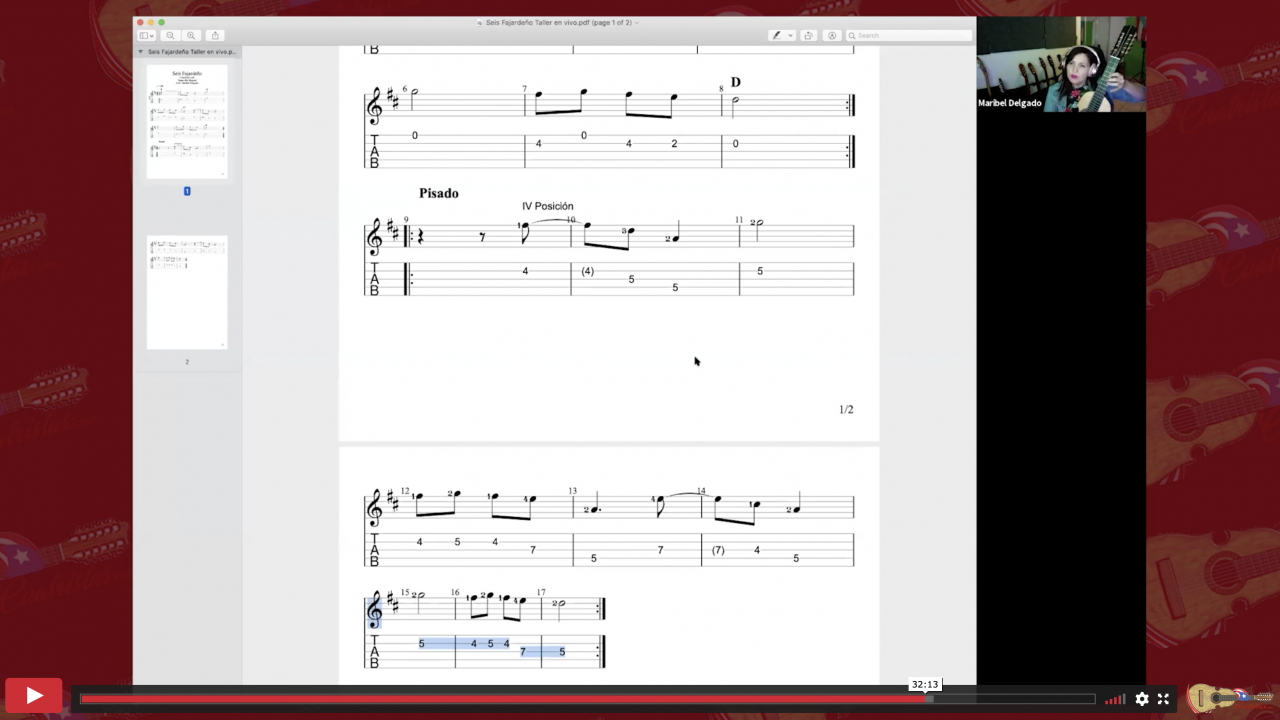 In this lesson you will learn how to change the key of a Seis or Aguinaldo a concept that is also applicable to any song or genre.
Instructor: Maribel Delgado
This lesson also contains PDF and clues from the Seis in different tones for the practice exercise which you can download to your computer, mobile or tablet. See Live Classes Archive.