On this occasion, we are writing to you in order to let you know how to save your tablatures and scores in PDF format.
This is a recurring question to which we have answered in different ways, but TODAY, we want to show you how to do it from the "PRINT" or "PRINT" option that is already available.
Steps to download PDF
Below the tablature where you play the lesson, you will be able to read several options, such as: speed, recording and other tool icons. One of the icons looks like a three ellipsis… Press that icon (the three ellipsis).
Then, when you click, the words pitch and settings will appear. Please, click on settings.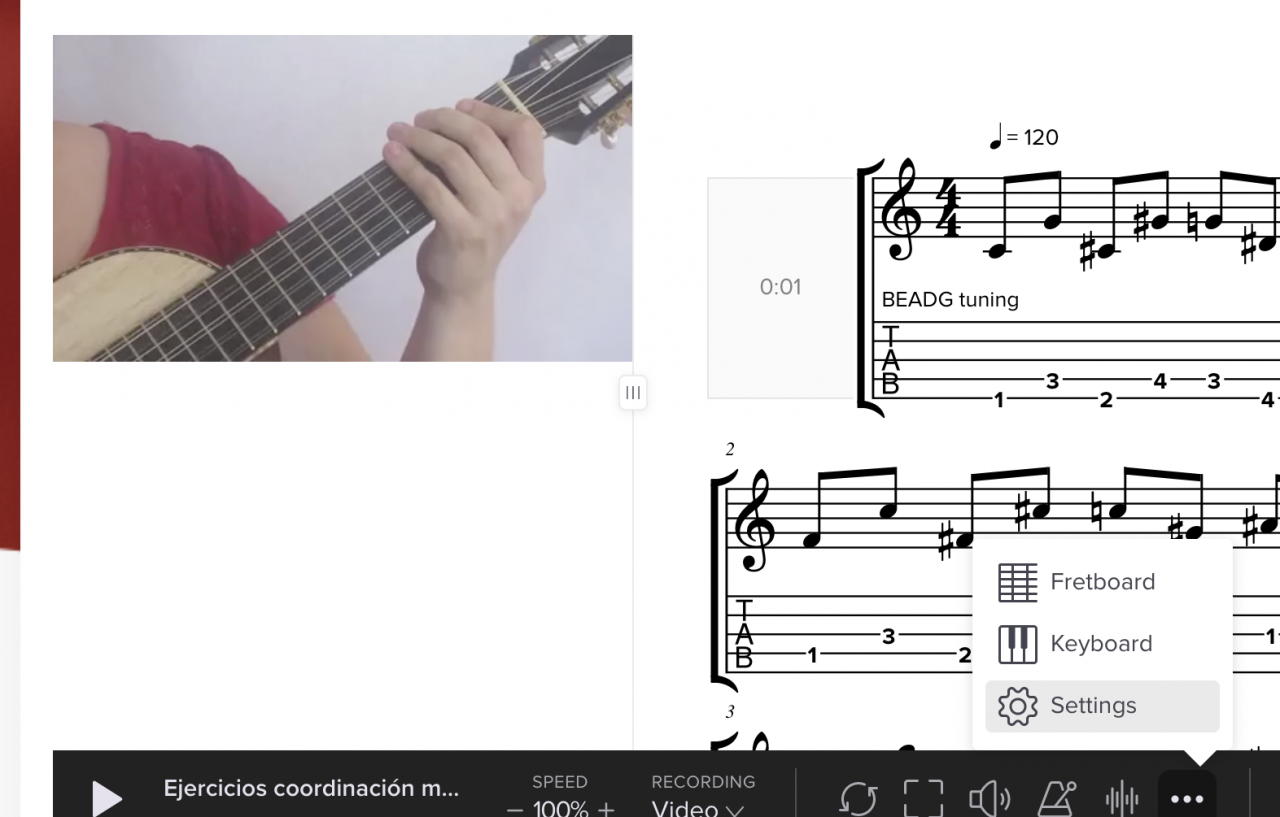 You will see that it takes you to a black background index that presents several options, among them, the option of "PRINT" or "PRINT." Press that option.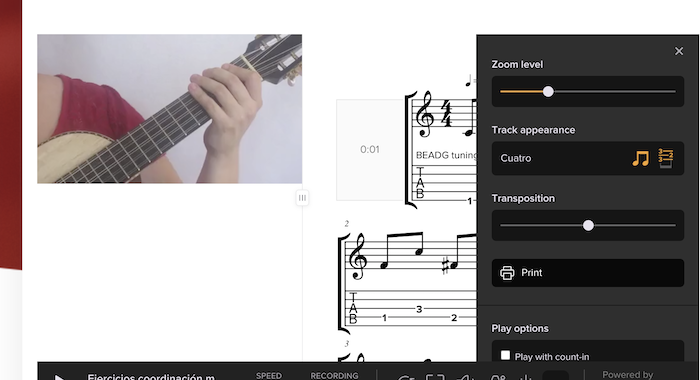 NOTE: you will see that there is an option that says destination, there you can choose if you want to save your tablature as PDF or in another format.
I hope these instructions help you,
Esther
Customer Service Agent
Cuatristas.com