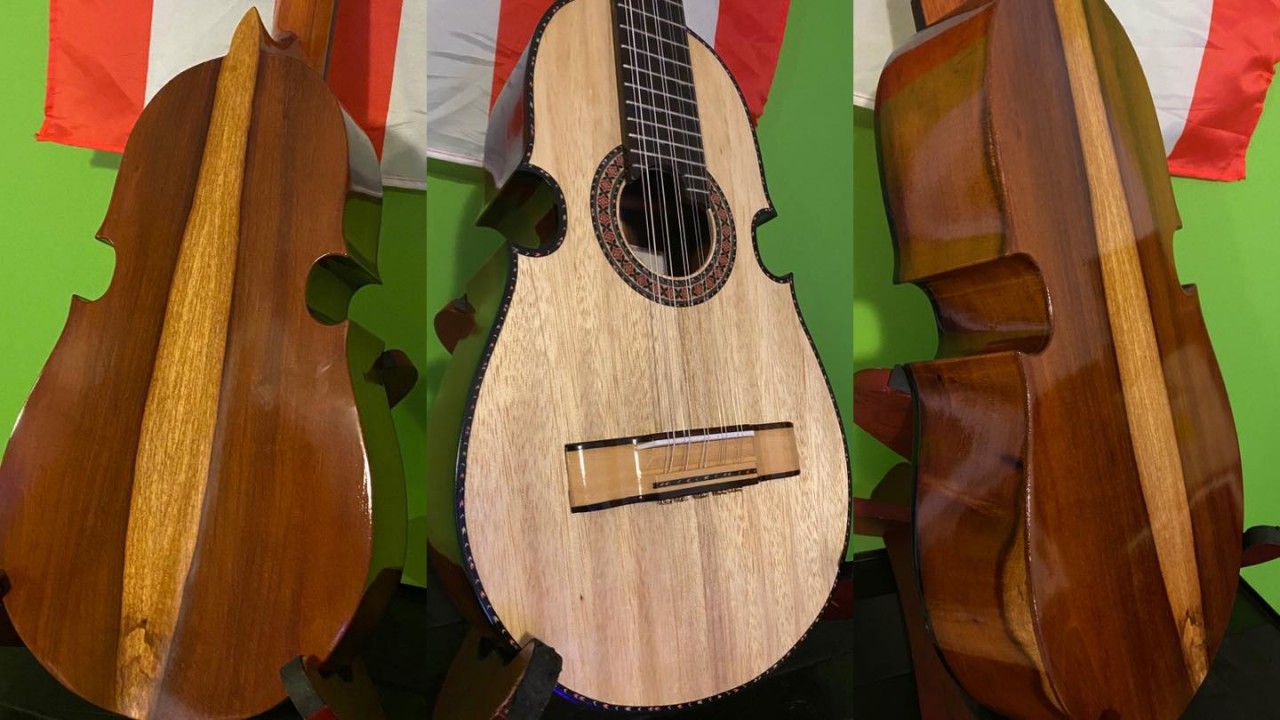 It is now available in the Puerto Rican Store Cuatro, this precious cuatro Unique and handmade in Puerto Rico by artisan Hector Rosario.
Woods: Maga & Yagrumo (cover). Side (pieces)
Good sound & Comfort (excellent action)
*** Includes seal of authenticity signed by the luthier.
This cuatro It is unique, since it is completely handmade in Puerto Rico.
* Gig Bag included
Cada cuatro sold by Puerto Rican Cuatro.com is tested and certified for quality by Cuatristas professionals. Luthier with more than 30 years of experience in the manufacture of quality instruments.
We send cuatrosa United States, Puerto Rico and anywhere in the world with fast service through Priority Mail, USPS and carefully packaged for your safety.
Questions or doubts can write us and it will be a pleasure to help you select your Puerto Rican Cuatro.
Specs:
• Body: Maga (Wood) 11 1/2 "lower bout, 3 1/2" body depth
• Top: Yagrumo (Wood)
• Fingerboard: Cassia
• Frets: 21
• Width: 2 ", bone
• Strings: GHS Puerto Rican CuatroSet
• Gig Bad Included