1 minute reading time
(133 words)
Live Video Conference (Feb, 20 2018)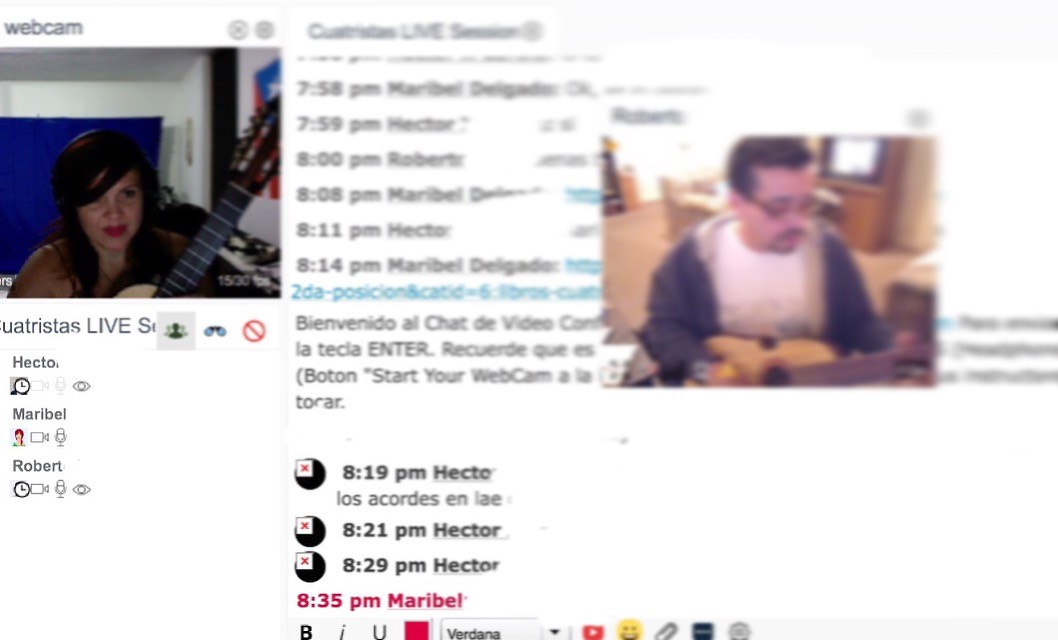 Yesterday we began to meet again through the Video Chat Conference of Cuatristas.com and we will be every Monday at 8pm to 9pm (Puerto Rico time) live to help you continue progressing, answer all your questions and share with subscribers of Cuatristas.com that are connected. This service is part of what we offer you so that you have the personal touch in your lessons, it is optional and you can enter with your webcam or simply be a spectator and listen and see the progress of others Cuatristas from different parts of the world.
The next live Video Conference session will be next Monday, February 26, 2018 at 8pm and will last approximately 1 hour. We will wait for you!
Congratulations to Roberto for his progress this week!