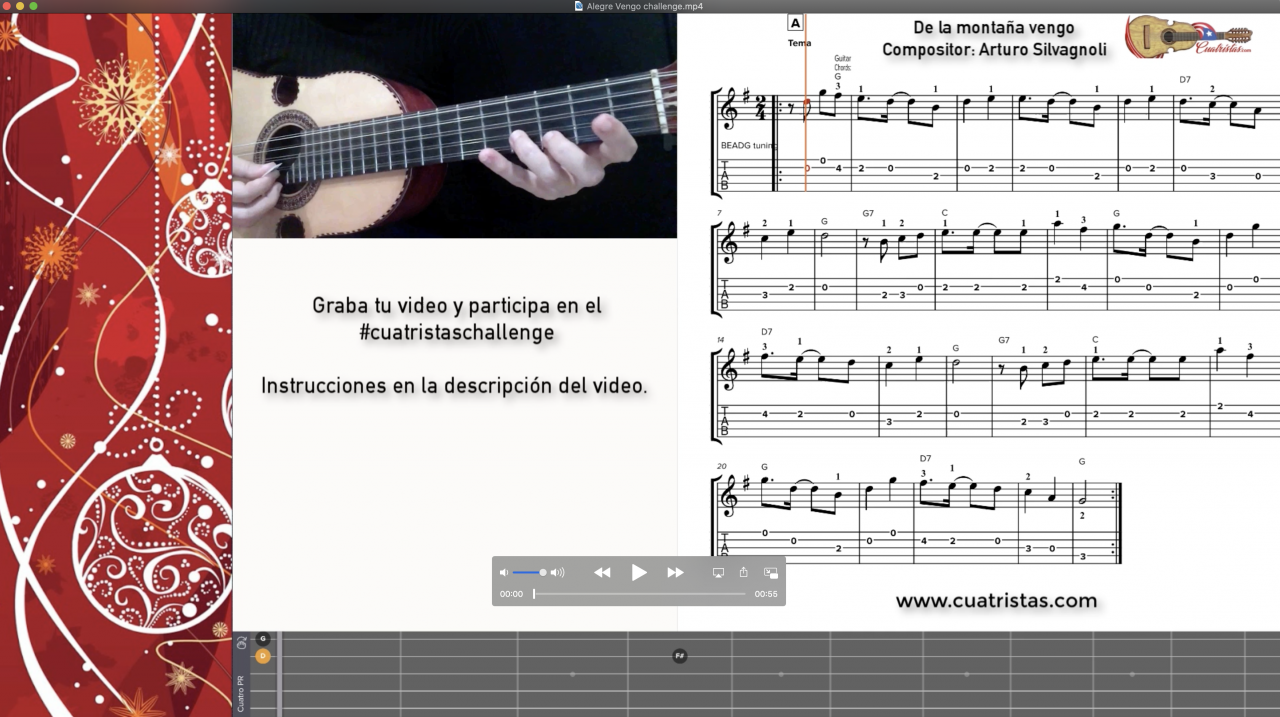 Participate in the #cuatristaschallenge and bring all your friends joy through music and cuatro Puerto Rican. The Christmas troule for this challenge is "Alegre Vengo".
You can SEE THE VIDEO HERE
DOWNLOAD THE TABLATURE OR SCORE HERE
How do I participate?
It doesn't matter if you are cuatrista beginner or experienced, we would love to hear your video and performance.
Do you sing or play another musical instrument? If you're not cuatrista you are also welcome, download and use the track for your video.
IMPORTANT:
It is important that in the description of the video you write #cuatristaschallenge Since in this way your video will be visible and therefore, shared on our social networks with more than 60 thousand followers.
Merry Christmas and we hope to enjoy your video of Alegre Vengo!
Cuatristas.com