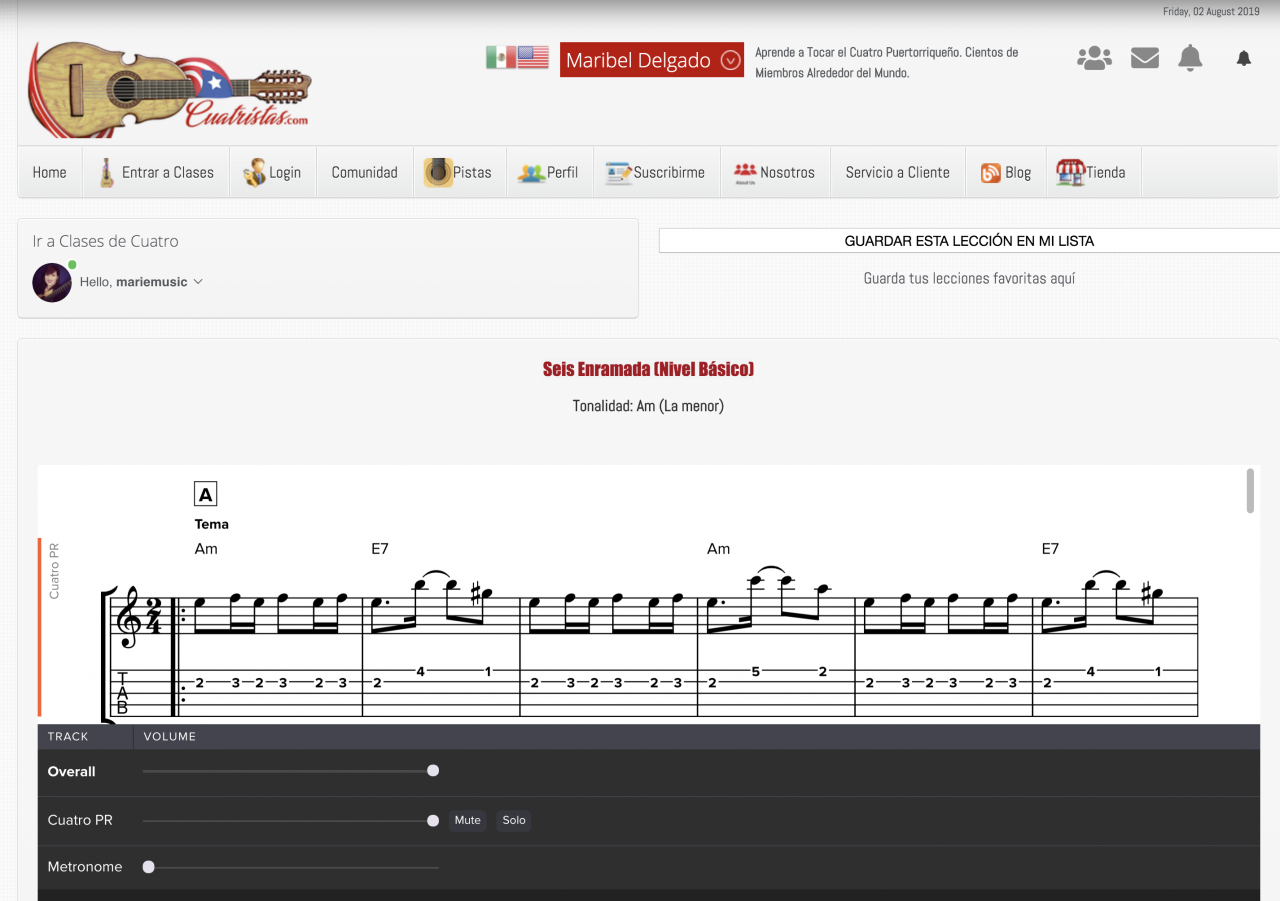 New lesson for Puerto Rican Cuatro: Seis Arbor.
* Important to practice with a metronome.
En
Cuatristas.com
You can listen to the melody while reading the music and tablature + listen to the metronome and play at the same time.
Do not miss the opportunity to learn. We have about 500 scores, tabs, tracks, books and much more.
www.cuatristas.com