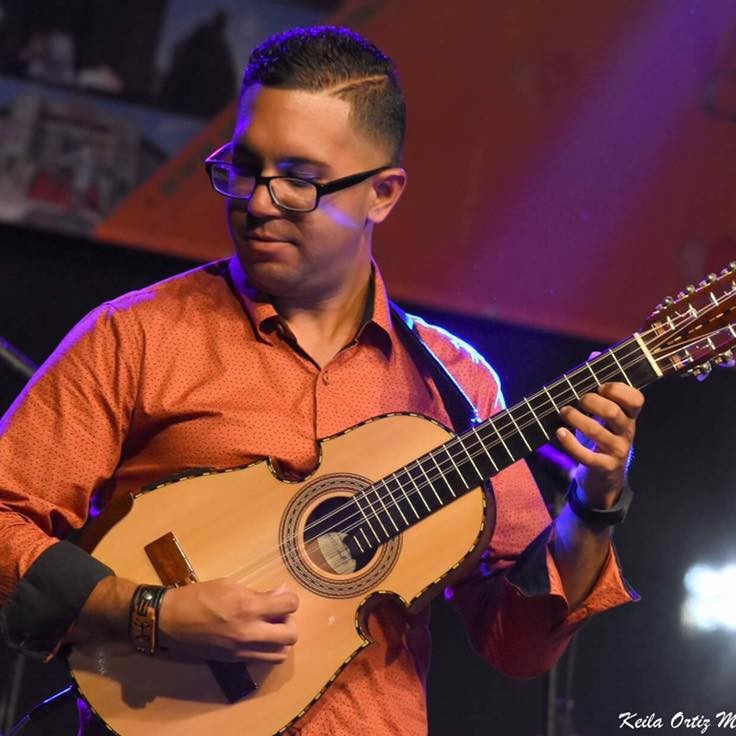 By popular request, this Wednesday, August 26 at 7:00 pm (AST), we will have the cuatrista and sound engineer Ricky Torres, who will offer a workshop on "Introduction to Digital Audio". You will learn about the equipment and software so that you can start making your own practice tracks. Ricky, has been a recording engineer for typical artists such as: Andrés Jiménez, the cuatrista Christian Nieves, among many others. Do not miss it!
How to enter live classes?
If you are an active member of Cuatristas.com:
Access your "login" account to access the link and password for the practice session. The information will appear at the top of Cuatristas.com
All live classes and workshops are FREE for active members.
If you do NOT have a membership in Cuatristas.com:


Now you have the opportunity to access the workshop of your choice even if you are not a member of Cuatristas.com. Contact us through the Customer Service chat for guidance.
* Access carries a fixed price per session. Once the payment is made through Paypal, you will receive an email with the details of how to access the workshop or private class. In this case you do not have to be a member of Cuatristas.com but each workshop or class is reserved separately.