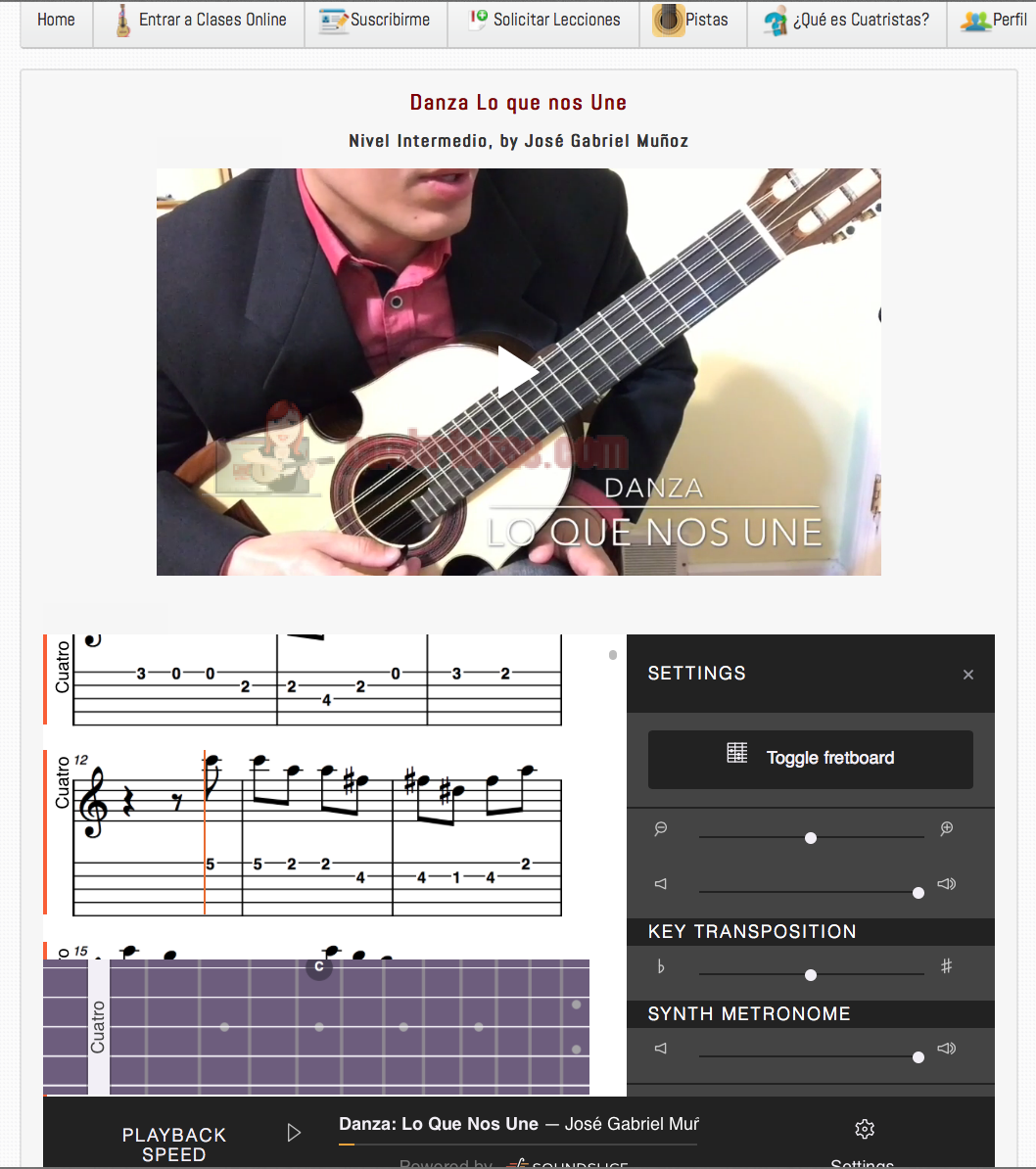 Good news! Cuatristas.com Now you will be using a new technology to show tabs and scores, tracks, etc. Now you can see the tablature, score, tracks, the fingerboard cuatro moving, metronome, loops of the parts you are practicing or change the tone or time since each lesson.
In other words, everything will be integrated into each lesson. This makes your class more intuitive, easy and fun in Cuatristas.
Listen to Audio / Video in Synchronization with the Tablature / Score (Video Tabs)

Adjust the tempo to your preference

Repeat any section, phrase or measure

Practice with the hint for each lesson (When applicable)

Practice with a metronome from the new interface

See the footprints on the fretboard Cuatrowhile listening and watching the video tab
We are in the process of converting

ALL

the lessons to this form
I tie.
With hundreds of lessons, you can imagine this process will take some time, so we will keep you posted. Enjoy your Puerto Rican lessons Cuatro!
If you haven't tried yet, subscribe to Cuatristas, and learn to play the cuatro Puerto Rican or improve your techniques from the comfort of your home and anywhere in the world.