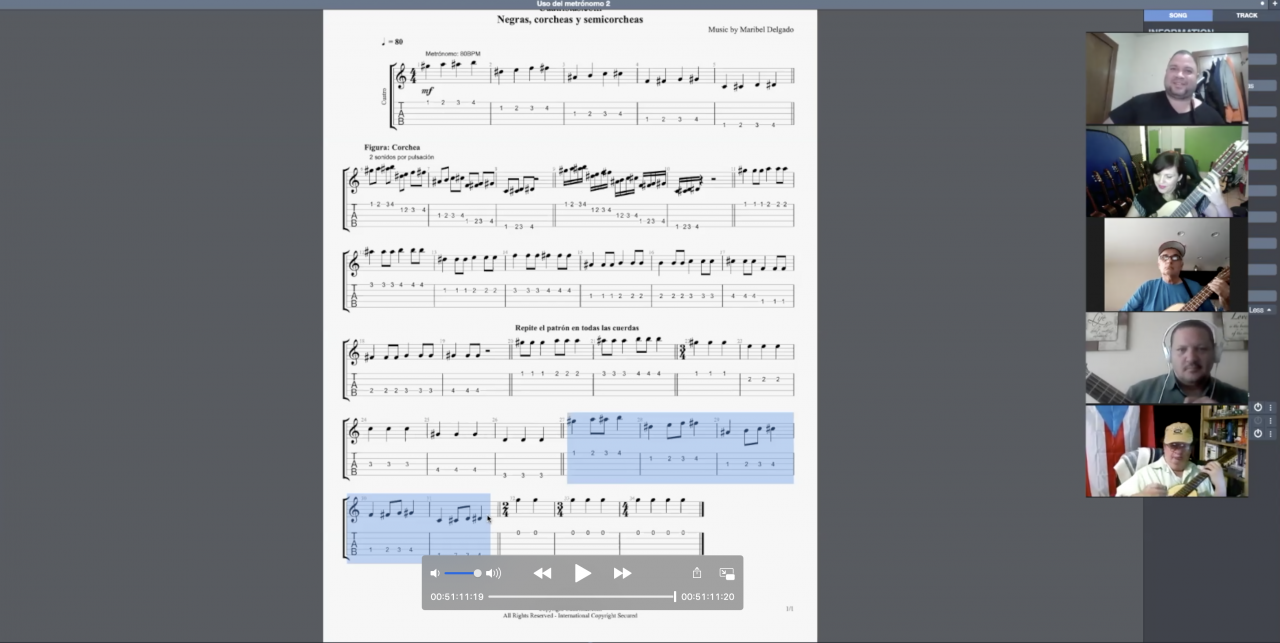 This lesson is a continuation of the lesson "How to use the metronome and apply it to your studio in Puerto Rican Cuatro".
Instructor: Maribel Delgado
This lesson is found in the "Live Classes" section which have been recorded from our group live sessions.
Also, download the practice exercises in PDF format.